The team
The team at GrainTrend is highly skilled and experienced in the international trade of grains and pulses.
GrainTrend is led by its directors, Peter Howard and Sanjiv Dubey.
The directors of GrainTrend, Peter Howard and Sanjiv Dubey, were the previous principals of OzEpulse.
OzEpulse was acquired by Gardner Smith in July 2010.
Peter Malcolm Howard: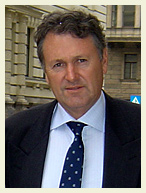 B. Ag Econ., Dip. Fin. Mangt. (UNE)., Dip. Law SAB (Syd), Grad. Dip. Leg. Prac. Peter has over 20 years of trading experience. Peter first worked for Cargill and Continental Grain in the early 1980s before founding New England Agricultural Traders Pty Ltd ("NEAT") in 1987. NEAT became a successful and well known trading house having pioneered the bulk export of durum wheat from Australia to various markets including Morocco, Tunisia, Turkey and Italy. NEAT was a major supplier of feed grains to the domestic market and it also shipped a number of bulk cargoes of pulses and wheat to India and Bangladesh.
Peter is also a legal practitioner and consultant who can offer legal advice on trading disputes. He is currently registered as a Grain Trade Australia (GTA) arbitrator.
Sanjiv Dubey: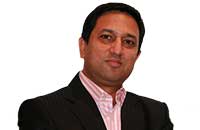 Sanjiv holds a Masters degree in Economics with majors in International Trade, and Master of Business Administration (MBA).
Sanjiv Dubey co-founded the OzEpulse business in 2001, which was acquired by Gardner Smith in 2010.
Sanjiv is an experienced international trader having traded prior to 2001 in India for 11 years, and Malaysia for 6 years.
Sanjiv handles trade in both bulk and containerised cargoes. Sanjiv has a sound understanding of the Pulses and Grain industry in Australia and overseas, having dealt with Australian growers and trade participants across the globe.
Sanjiv is a board member on the Executive Committee of the international pulses body CICILS IPTIC.
In 2011, Sanjiv was appointed a Director of Pulse Australia.
Sanjiv is an approved arbitrator of Grain Trade Australia (GTA).