The team
The team at GrainTrend is highly skilled and experienced in the international trade of grains and pulses.
GrainTrend is led by its directors, Peter Howard and Sanjiv Dubey.
The directors of GrainTrend, Peter Howard and Sanjiv Dubey, were the previous principals of OzEpulse.
OzEpulse was acquired by Gardner Smith in July 2010.
Peter Malcolm Howard: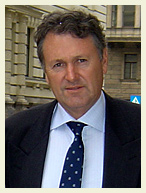 B. Ag Econ., Dip. Fin. Mangt. (UNE)., Dip. Law SAB (Syd), Grad. Dip. Leg. Prac. Peter has over 20 years of trading experience. Peter first worked for Cargill and Continental Grain in the early 1980s before founding New England Agricultural Traders Pty Ltd ("NEAT") in 1987. NEAT became a successful and well known trading house having pioneered the bulk export of durum wheat from Australia to various markets including Morocco, Tunisia, Turkey and Italy. NEAT was a major supplier of feed grains to the domestic market and it also shipped a number of bulk cargoes of pulses and wheat to India and Bangladesh.
Peter is also a legal practitioner and consultant who can offer legal advice on trading disputes. He is currently registered as a Grain Trade Australia (GTA) arbitrator.
Sanjiv Dubey: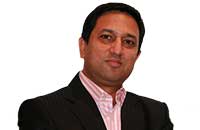 Sanjiv holds a Masters degree in Economics with majors in International Trade, and Master of Business Administration (MBA).
Sanjiv Dubey co-founded the OzEpulse business in 2001, which was acquired by Gardner Smith in 2010.
Sanjiv is an experienced international trader having traded prior to 2001 in India for 11 years, and Malaysia for 6 years.
Sanjiv handles trade in both bulk and containerised cargoes. Sanjiv has a sound understanding of the Pulses and Grain industry in Australia and overseas, having dealt with Australian growers and trade participants across the globe.
Sanjiv is a board member on the Executive Committee of the international pulses body CICILS IPTIC.
In 2011, Sanjiv was appointed a Director of Pulse Australia.
Sanjiv is an approved arbitrator of Grain Trade Australia (GTA).
Doug Chadwick: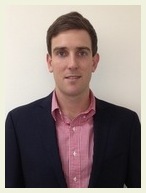 Doug has recently joined GrainTrend. His family operate a cattle feedlot at Coonamble and various farming / cattle grazing operations. Doug has a thorough knowledge of Australian agriculture and agribusiness. Doug completed a degree in Agricultural Economics at the University of Sydney, majoring in finance. His previous experience in the grain business has been with Gardner Smith and Graincorp. Doug has worked on the accumulation and execution of a number of bulk vessels from Central Queensland and Newcastle. At GrainTrend he assists with logistics, accumulation of cargoes and the trading of wheat in containers to South East Asia.
Y Y Li: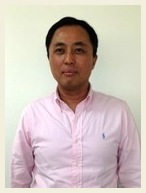 Y Y has many years of experience in agricultural commodity trading in China and the UK.
He initially worked for China National Cereals Oils and Foodstuffs Im/Ex Corp for 7 years. Following this he was the Beijing manager for Phibro and then Continental Grain Co.
He now manages Graintend exports to China and the North Asia Region. His main trade is malting barley, wheat, sorghum, canola and cottonseed.
Bharat Bhushan Singh :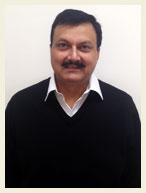 Graduated from Delhi University with Honours in Economics. Bharat has been heavily involved in the commodity trading business since 1996 where he opened the first Olam International Indian office. Bharat worked with Olam International until 2001 where he held the trading role of the rice and sugar division in India. After 2001, Bharat has been representing various companies for the exports of rice and other agri-products from India mainly to Arabian countries and Africa. Bharat was also representing Ozepulse Australia in India.
Address:
X-008, Regency Park-2
DLF Phase – 4
Gurgoan – 122002
Haryana, India
Office: 0124 4044 008
Mobile: +91-9811 414 008